Dentistry on Dundas
Welcomes New Patients
Your Cambridge Family Dentist
Modern Technology
We are a paperless and digital office and are equipped with the tools and technology we need to continually monitor and improve your oral health.
Comprehensive Services
We offer multiple services under one roof, making us a convenient place for all your family's dental needs, from general checkups to restorations.
Excellent Service
Our caring team of dentists, hygienists, and administrators brings energy, passion, and skills to our practice each and every day.
Your Trusted Family Dentists in Cambridge
Dentistry on Dundas provides gentle and personalized dental care near you. We are a family-friendly dentist in Cambridge with a focus on providing comfortable, comprehensive dental care for patients of all ages.
We are proud to be a partner in health for the beautiful community of Cambridge, Ontario. We serve individuals and families, providing patient-focused care at all stages of oral health. From your child's first dental visit to restorative treatments for tooth loss, we are here for you every step of the way throughout your oral health journey.

Family & General Dentistry
Services For The Whole Family

General Dentistry
Our trained professional dentist in Cambridge can meet the dental needs of your entire family with modern dental equipment and procedures, as well as our comprehensive list of general, restorative, and cosmetic services.

Dental Emergency
Our commitment to your care doesn't end when we wrap up for the day. Our team is committed to helping you through emergency situations. Call us for personalized support and last-minute appointments at our Cambridge dentist office.
Our friendly team of professional dentist near you is dedicated to providing quality care, your family's oral health is our top priority. Whenever possible, we provide early interventions to preserve your smile before invasive or costly procedures are needed. We can't wait to provide you with an incredible experience at your first visit.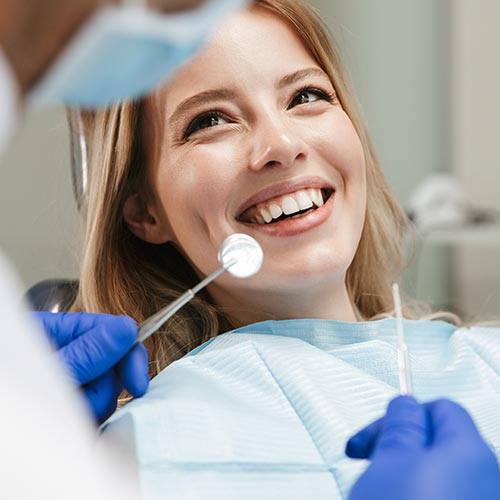 In The Heart Of Your Community
We are conveniently located on Dundas Street at Franklin Blvd, in Dundas & Franklin Plaza. Find us near Scotiabank and the pharmacy next to the Little Short Stop convenience store. There is plenty of free parking in front of our clinic.
When Was Your Last Visit?
Take Care Of Your Oral Health & Book Your Dental Hygiene Appointment Today
At Dentistry on Dundas, we strive to meet the highest ideals in our practice and exceed your expectations at every opportunity. We look forward to welcoming you to our Cambridge dental clinic!