Dental Crowns in Cambridge
Your mouth depends on the strength and structure of your teeth in order to function properly. If tooth decay or unexpected trauma has caused your tooth to crack, break or wear down at the gum line, our dental team at Dentistry on Dundas might recommend a dental crown to prevent further damage while restoring a beautiful and natural look.
Our Cosmetic Dental Crowns Offer Restorative Solutions
At Dentistry on Dundas, we want your teeth to look great, but we also need them to function properly. A dental crown fits over a tooth, creating an aesthetic surface that protects the impacted tooth while helping you chew, speak and swallow properly.
Your dentist might suggest a dental crown for the following dental issues:
Broken or decaying fillings
Weak, cracked or broken teeth
Teeth that have received root canal treatments
"*" indicates required fields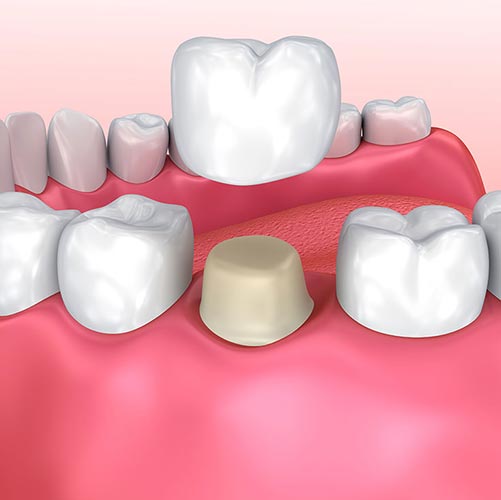 Give Yourself More Reasons to Smile with Dental Crowns
Dental crowns can restore the look and feel of your smile when structural or cosmetic issues impact one or more of your teeth. We work with specialized dental technicians when a cosmetic front crown is required to make sure we provide you with top-quality treatment for your teeth.
When Was Your Last Visit?
Book Your Dental Appointment Today