Teeth Whitening in Cambridge, ON
Command any room or Zoom call with your shining smile, thanks to our professional teeth whitening services at Dentistry on Dundas. Our in-office whitening treatments and convenient take-home whitening kits offer fast, tried-and-true solutions for discoloured teeth so you can proudly show off your pearly whites in no time at all.
How Teeth Whitening Treatments Work
From same-day laser whitening technology to multi-treatment take-home kits, Dentistry on Dundas is Cambridge's top choice for dental colour correction. Our team will give you everything you need to illuminate your smile depending on your desired timeline and budget. Our in-house teeth whitening treatment near you offer results in less than 60 minutes, while our take-home bleaching trays will light up your smile over time and give you the opportunity to whiten your teeth before any big event.
"*" indicates required fields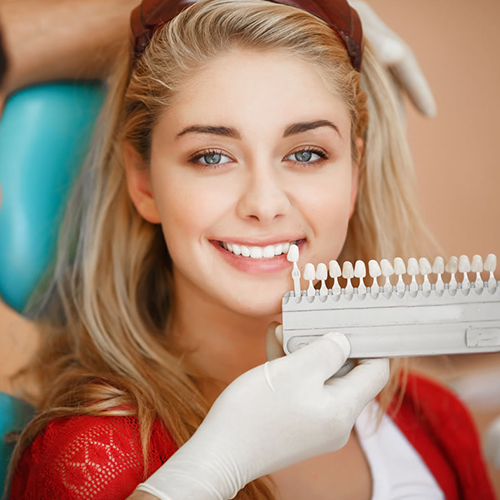 Want the Scoop on Whiter Teeth in Cambridge?
If you're interested in safely whitening your teeth, we encourage you to book a consultation at Dentistry on Dundas to learn more about our teeth whitening treatments in Cambridge. Your smile tells your story and we want you to feel confident through every chapter. Ask our experienced dentists about how we can help you brighten your teeth in less time.
When Was Your Last Visit?
Book Your Dental Appointment Today