Dental Bridges in Cambridge
Like their name suggests, dental bridges are often used to "bridge" the gaps between missing teeth to prevent residual shifting. Our skilled dental professionals at Dentistry on Dundas will typically recommend a dental bridge for patients with one or more empty sockets that would be vulnerable to crowding and shifting if left unattended to. Every bridge is custom-made to suit your teeth and applied using high-quality dental materials that will stand the test of time.
How Does a Dental Bridge Work?
If you're in need of a fixed dental bridge, our team at Dentistry on Dundas will essentially recreate your missing teeth to fill in any gaps, right down to the aesthetic look and feel of real teeth. Once the dental bridge has been created in a professional dental laboratory, we will cement it to your remaining teeth or to crowns or implants to keep everything in place.
"*" indicates required fields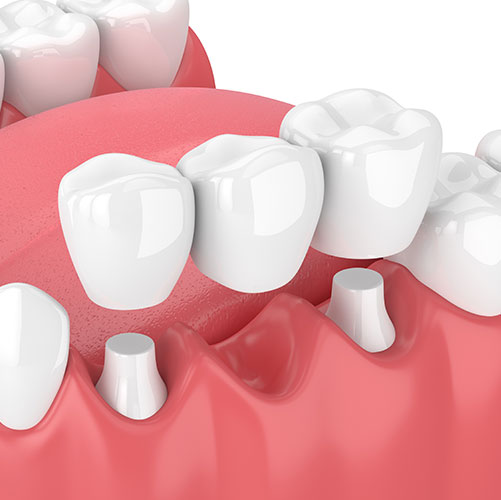 Restore Your Unique Smile with a Durable Dental Bridge
When restorative dental bridges are done right, they allow patients to speak, eat, and smile with confidence! They are also extremely durable and long-lasting, so you can live freely knowing your new tooth or teeth are safe and secure for the long haul. Our dental professionals have many years of experience in planning, creating, and securing dental bridges. If you think a dental bridge may be right for you, reach out to book a consultation with Dentistry on Dundas.
When Was Your Last Visit?
Book Your Dental Appointment Today