Problems chewing and being embarrassed to smile can be a problem if you have numerous missing teeth. Dentures have been used to replace missing teeth for hundreds of years. While they are not natural teeth, they help improve how the mouth looks and functions when teeth are missing. Dentures help restore the ability to chew, smile and speak properly, and they're an effective and affordable option if you have many missing teeth.
Conventional dentures are removable (removable partial denture or complete dentures). However, there are several types of denture designs. Some rely on bonding onto teeth or dental implants (fixed prosthodontics). Others do not. Removable dentures may be full or partial. Full dentures replace all your natural teeth, while partial dentures fill in the spaces created by one or more missing teeth. Partial dentures may also be fixed or removable. So, there are a variety of options and a dentist at Dentistry on Dundas can explain the various alternatives and help you determine which is best for you.
"*" indicates required fields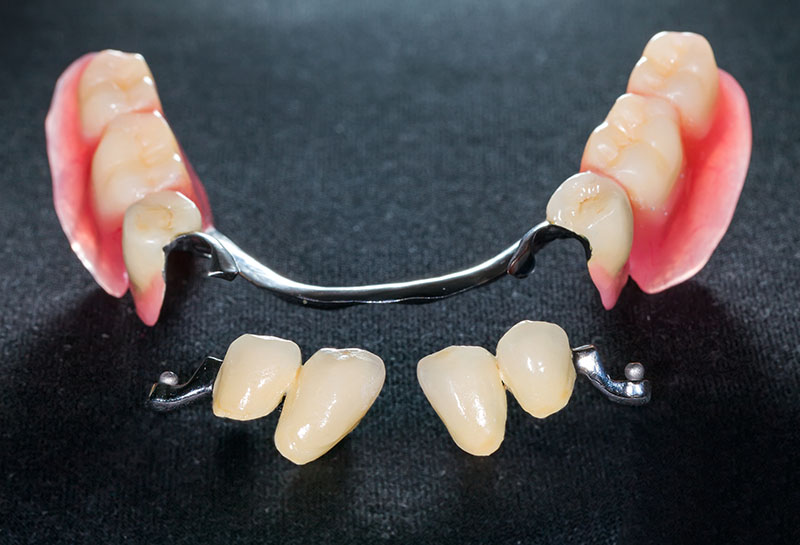 Restorative Dentistry in Cambridge: Making Your New Dentures
​
Creating dentures requires several steps. The first step is a visit to Dentistry on Dundas to ensure your gums and the underlying bone in your mouth and jaw are healthy and ready to accept dentures. During this visit, the dental team will take x-rays to get a better look at the underlying bones and ensure your mouth is ready to accept dentures near you.
Once they know your gums and bones are healthy, a dentist at Dentistry on Dundas in Cambridge will take impressions of your upper and lower jaws and use the impressions as a blueprint for creating dentures. During the next visit, they will determine the proper length and alignment of the teeth on your denture to ensure the teeth are properly positioned for comfortable chewing and speaking.
During visit three, your dental health provider at Dentistry on Dundas will give you a "trial" pair of dentures. However, the "teeth" will be made of wax instead of the final more durable material. This is called the wax try-in. The wax try-in gives you the opportunity to decide whether you need changes to the shape or colour of your artificial teeth and gums before a dental lab makes your final dentures. Your dentist can help you choose a gum colour that best matches your skin tone and will look most natural in your mouth.
After you're satisfied with the appearance of your new teeth, the wax on the wax try-in will be replaced with acrylic resin or porcelain for the final set of dentures. When you return for your fourth visit, you will leave with a brand new, custom-designed pair of dentures.
The Benefits of Dentures
​
Once you get your new "teeth," you'll discover how life-changing dentures can be. The security that dentures provide will instill you the confidence you need to feel good about yourself and your appearance. Since they look like real teeth, and sometimes better, nobody will know you're wearing them. Dentures near you can fill out your smile, restore your facial structure, and help you look youthful again. Without support from teeth, facial muscles and skin can sag and that can make you look older. Dentures help restore the appearance of your face and profile for greater facial symmetry.
Then, there are the functional benefits of dentures. Without teeth, chewing can be difficult and even painful. Dentures make it easy for you to eat the foods you love again. No more avoiding apples or corn-on-the-cob because they're hard to chew. Without teeth, chewing can be difficult and even painful. Dentures will make eating pleasurable again by making it possible to chew without discomfort or pain. Chewing is the first step toward digestion, so without adequate chewing ability, you can have digestive discomfort over meals and not fully absorb the nutrients from the food you eat.
Dentures also make speaking easy, so you'll never have to worry about people not understanding what you're saying, as they might have when you had missing teeth. Many people who use dentures find their speech improves significantly. This is because the roof of your mouth no longer has teeth in the way, so it's easier to form certain sounds.
When you first get your new dentures, they may feel uncomfortable or awkward. This is normal and temporary. It will take time to get used to them. You may find it difficult to speak or chew at first. These annoyances will improve as you practice with your new teeth and the muscles of your mouth get stronger. You will adapt to having dentures over time and become comfortable wearing them. You'll discover that dentures will improve how you smile, eat, and talk.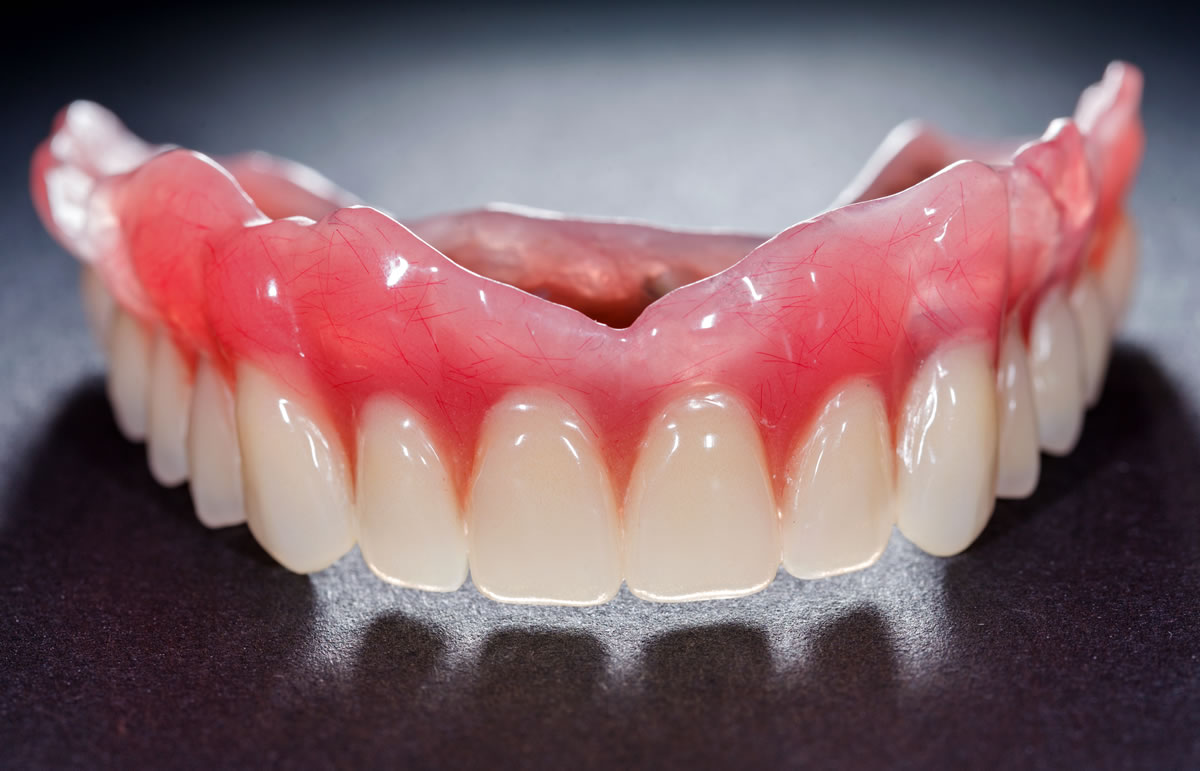 When Was Your Last Visit?
Book Your Dental Appointment Today