Well-aligned teeth can improve the way you speak, chew, swallow and smile! There are many benefits to straightening your teeth, whether you are a candidate for modern Invisalign braces or traditional orthodontic treatment methods. Let our trusted team at Dentistry on Dundas help you achieve the smile you've been dreaming of! We can help straighten your smile with top-quality orthodontic devices.
Invisalign® Clear Aligners
Gone are the days of shying away from showing your teeth while you straighten your teeth. We proudly offer the Invisalign orthodontic system at Dentistry on Dundas. Invisalign clear aligners are a modern and minimally invasive take on traditional braces. If you're concerned about dealing with metal and wires in your teen or adult years, Invisalign treatment might be the perfect alternative for you.
Traditional braces can make a world of difference for your smile. Metal braces continue to evolve with industry advancements, offering effective teeth and bite-correcting benefits. Whether you're considering braces for your child or would like to revamp your smile as an adult, you can expect a high level of comfort and high-quality results when you trust Dentistry on Dundas with your orthodontic care.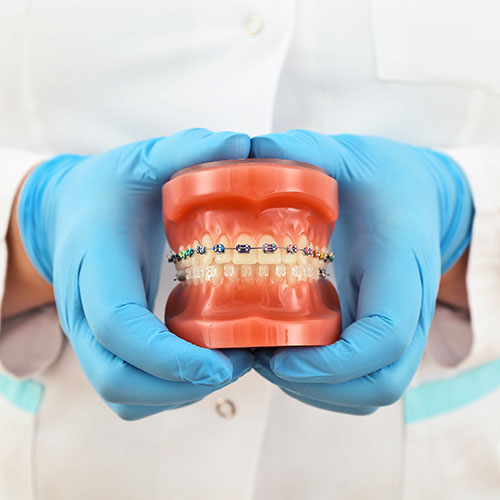 When Was Your Last Visit?
Take Care Of Your Oral Health & Book Your Dental Hygiene Appointment Today
At Dentistry on Dundas, we strive to meet the highest ideals in our practice and exceed your expectations at every opportunity. We look forward to welcoming you to our Cambridge dental clinic!